It's how you get things done.
Simple as paper with all benefits of being digital.
Get shit done and rise like cream.
Sign up for $5/month
46,451 to-dos completed and counting 🙌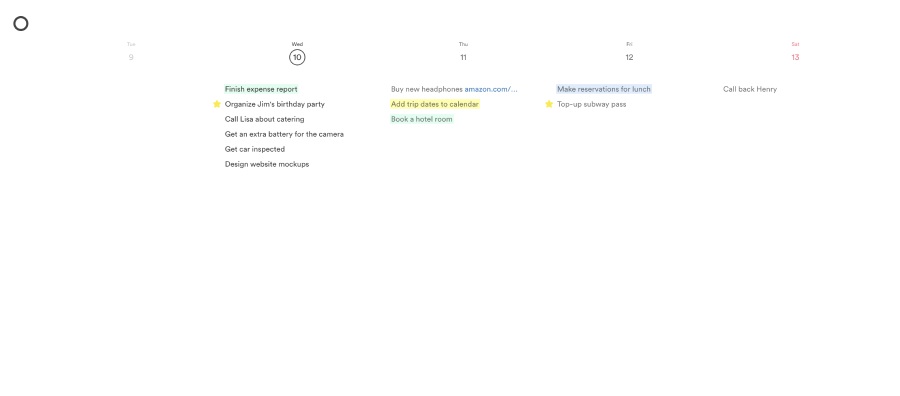 You're in a good company
Simply start typing to add a to-do.
Drag and drop to-dos, click to complete, drag to bin to delete.
To-dos not done today will roll over to the next day.
Notifications
Mobile app
Repeating to‑dos
Easier adding of to‑dos planned for later dates
Delete, undo for done to‑dos
Box and highlights
Better edit, keyboard shortcuts
Adding clickable links
Sign up for $5/month
Curious to try but don't want to pay upfront?
Add your email and we'll send you a trial coupon.